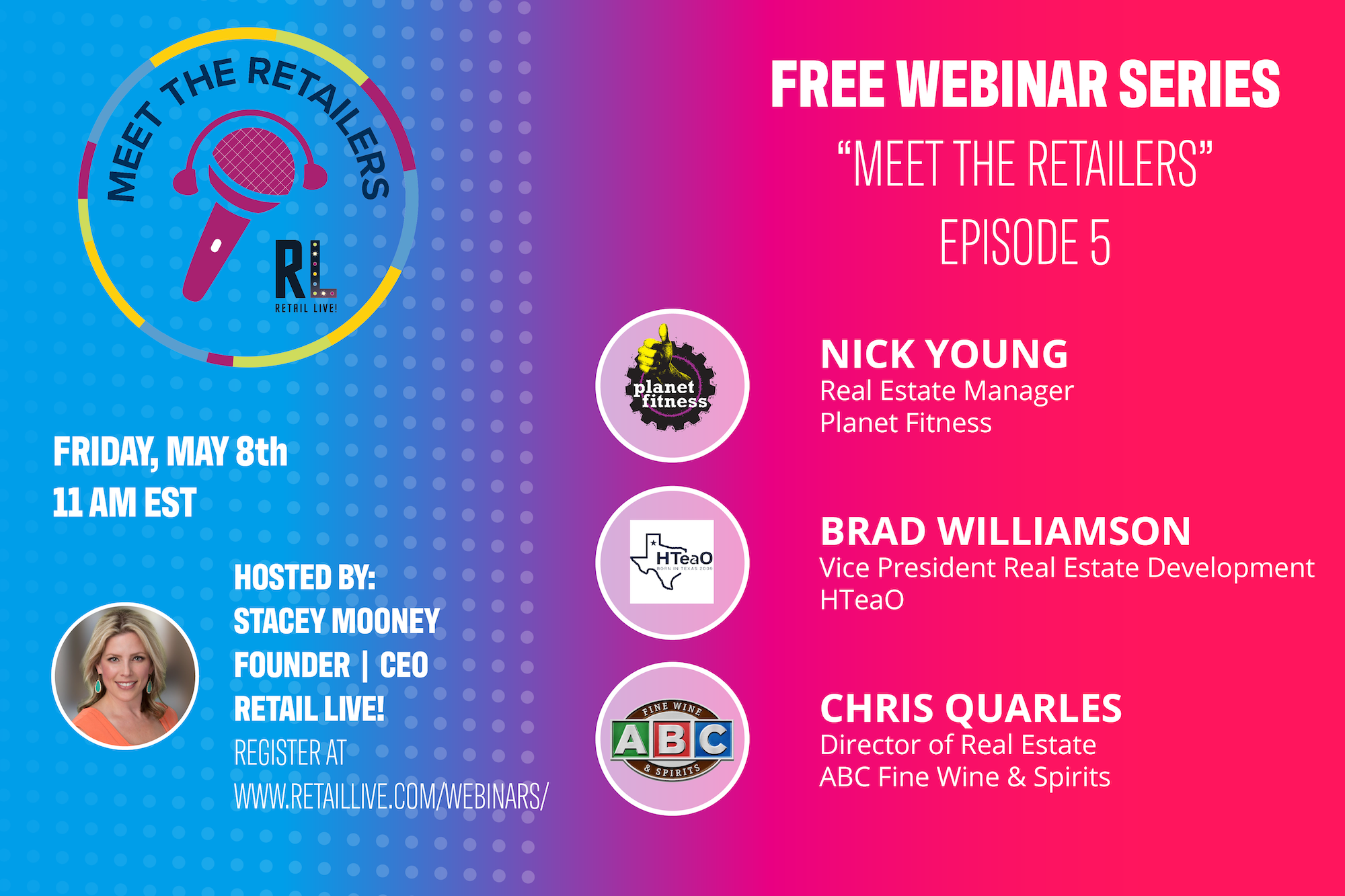 Episode 9:
Meet the Retailers
Hosted by Retail Live! Founder | CEO Stacey Mooney
With Special Guest Retailers:
---
Kefhira Pintos | Lead, US & C Development & Execution, Popeyes
Alex Plevka | Lead of Development, Burger King NA West Division,  RBI Brands
Julila Bouchareb | Head of US Development & Operations, Tim Hortons
---
Miss this episode? Watch it HERE.