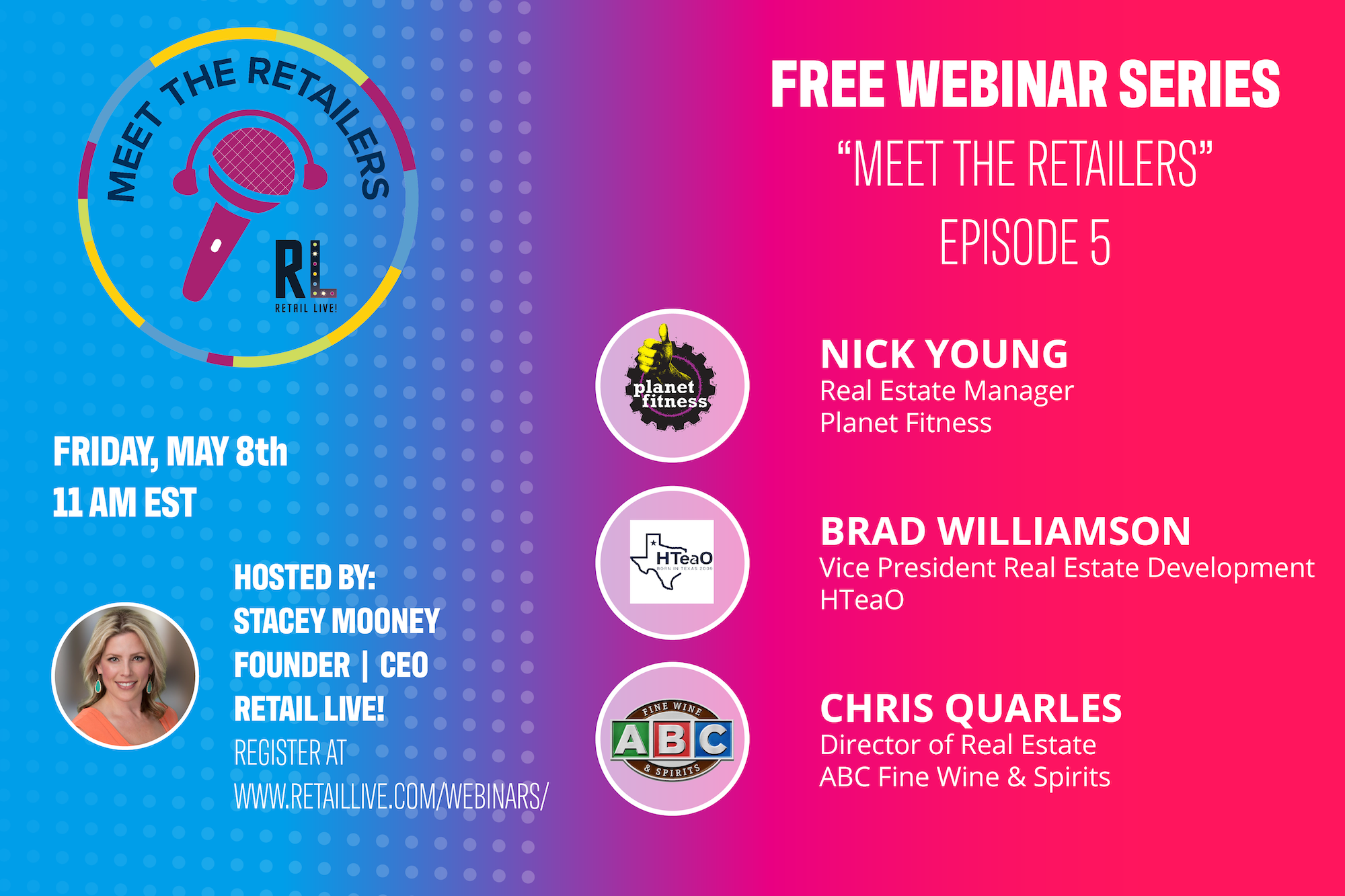 Episode 5:
Meet the Retailers
Hosted by Retail Live! Founder | CEO Stacey Mooney
With Special Guest Retailers:
---
Nick Young | Real Estate Manager, Planet Fitness
Brad Williamson | Vice President of Real Estate Development, HTeaO
Chris Quarles | Director of Real Estate, ABC Fine Wine & Spirits
---
Miss this episode? Watch it HERE.