The Retail Live!
Approach
Founded in 2012 Retail Live! is a national commercial real estate networking event company that brings retailers together with the industry's leading Landlords, Brokers & Developers. Like other dealmaking and networking events Retail Live! has a trade show component to the program as well as a cocktail reception following the trade show. However, the key difference at Retail Live! versus other events are the amount of retailer exhibitors. 90% of all exhibitors are retailers expanding in the region where the event is hosted. The remaining 10% of exhibitors are made up of VIP sponsors of the event. Attendees not only have the chance to present sites to these retailers without the hassle of scheduling a meeting in advance, but they leave with a copy of each retailers site criteria and contact information contained in the Retail Live! Trade Book. Retail Live! is hosted in exciting destinations throughout the year. Please visit our Events page to learn more about this years exciting event locations.
We don't just host CRE networking events, we are licensed agents actively working in the commercial real estate industry. We understand what our attendees want to gain from a networking event because we have the same needs. We work hard to bring our attendees the best experience at the best value at every Retail Live! event.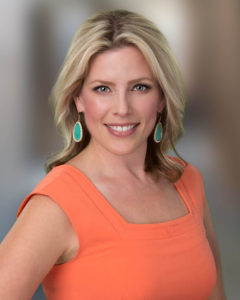 STACEY MOONEY
Founder & CEO
stacey@retaillive.com
Stacey Mooney is the founder of Retail Live!  Stacey's primary role at Retail Live! is to secure the commitments of the participating retailers and sponsors for the programs and the overall promotion of Retail Live! nationally. Stacey has been in the commercial real estate industry for 19 years with extensive experience in landlord, developer, and tenant representation. Stacey is a Licensed Florida & Texas Real Estate Broker, a member of the International Council of Shopping Centers (ICSC), and has key relationships with numerous Tenants, Developers, and Brokers throughout the country.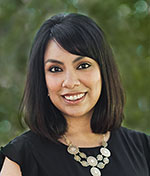 ERICA COKER
Director of Marketing
Erica@retaillive.com
Erica is the Director of Marketing for Retail Live! In her position, she provides key marketing and sponsorship planning, fulfillment and prospecting for Retail Live!. Working alongside the Founder, Erica helps create the sponsorship framework and annual plans by providing top quality stewardship for Retail Live!. Prior to Retail Live!, Erica spent five years as a Leasing Assistant with EDGE Realty Partners in Austin, TX where she managed the marketing strategies, targeted prospects and provided market research for the leasing team. Erica is a licensed Agent in the State of Texas and a member of the International Council of Shopping Centers (ICSC).
Next Steps
Are you are Retailer, Sponsor, or an Attendee interested in learning more about Retail Live!?
We are happy to assist you, please email Stacey or Erica with your questions, comments or concerns.